About Igleheart Gardens
About Igleheart Gardens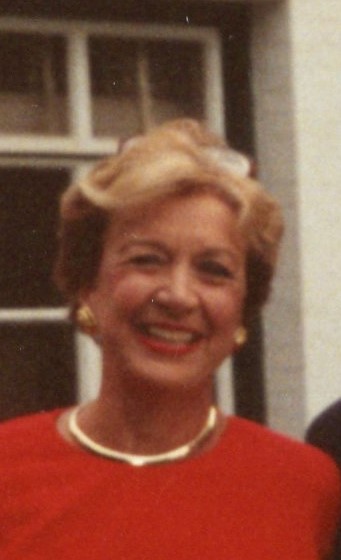 "Most children were given toys for their birthdays, we planted trees!" laughed Phyllis Igleheart Kerdasha as she fondly touched the branches of the immense Norway Spruce, a gift for her sixth birthday, still standing as a beautiful sentinel guarding the front door of the majestic French Chateau.  This Chateau, the childhood home of Phyllis Igleheart, now listed on the National Register of Historic Places, and the heart of the Igleheart Gardens Arboretum and Bird Sanctuary.
"I remember watching Mother plant sixty-five trees behind the house, a cherished memory."  It was with these vivid images in her thoughts as she roamed the paths and gardens.  And a keen desire to protect and preserve the hundred species of ancient towering and gnarled trees, rare and endangered plants, and enchanting serenity of one of Evansville's grandest and few remaining family estates, that inspired Phyllis Igleheart to establish the Igleheart Foundation as a loving tribute to her parents, Edgar and Aline (Elles) Igleheart.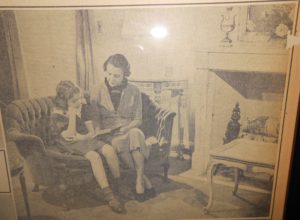 Phyllis was a direct descendant of one of Evansville's founding families.  In 1894, her grandfather, Addison Igleheart, invented Swans Down Cake Flour at the  Igleheart Brothers Mill, a highly successful family business established in 1856.   (You can still purchase Swans Down Cake Flour today!). In 1922, her father, Edgar,  who was then President of the family owned and operated Iglheart Brothers Milling company and his new bride, Aline Elles, visited Paris and were enthralled by the architecture of the French Chateaus .  When they returned to Evansville, they purchased 25 acres from the Lant family on a dusty gravel road, five miles east of downtown Evansville, at the corner of Lincoln Avenue as it veers left from Newburgh Road.
The former Lant farmhouse was cut in half and moved into the Valley.  They hired Edward J. Thole to design their stunning chateau inspired home based on photographs from their travels .  The  family became very involved with horsemanship and racing horses as the exquisite mansion arose from the hill on Lincoln Avenue.  A beautiful seven stall racing horse stable was designed to accommodate their love for horses.  Both the stunning home and the elaborate stable were finished in 1932.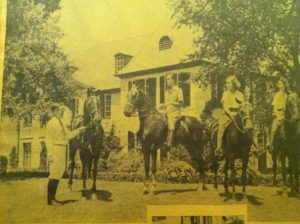 It was here in this enchanting world of family horsemanship rides, pink tennis courts, swimming pools, bridal paths, overflowing flower gardens, beckoning walking paths, galas and parties, and family and neighborhood gatherings, that Phyllis returned to in 1986 with her ailing husband, Robert Kerdasha.  Although she had traveled extensively, lived abroad in both Paris and Rome, and resided one block from the elegant Ritz Hotel in New York City for 26 years, her heart still belonged to the 25 acres on the hill and the majestic French Chateau lovingly created by her parents.  Evansville was still her home.
Phyllis Igleheart Kerdasha passed  from this life in January, 2016.  Phyllis's wisdom and vision was to establish a Sanctuary for the Soul, preserving the great trees and the magnificent home for perpetuity.  Part of that vision is to allow the public to enjoy the majesty of this very special place.  In 2020, the Igleheart Gardens Arboretum and Bird Sanctuary will open for Special Events designed to raise funds for local Animal Shelters and the Preservation of Nature.   These causes were dear to the heart of Phyllis Igleheart, as she understood animals and nature do not have a voice to ask for your help.  She would have to be their voice and ask for them.
Please be patient as The Foundation undertakes this vision and carefully restores, crafts, creates and opens this stunning Sanctuary to, " a place to read or sit in harmony among the old willow and apple trees… a place to retreat and renew the Soul amongst the beauty of a picturesque gentleman's country estate."   At the heart of this sanctuary is the exquisite Igleheart Chateau which was then, and still remains, one of the area's most unique and striking homes.
Just as the ancient Norway Spruce stands sentinel over the home, the spirit of Phyllis Igleheart Kerdasha will forever guard this lovely Sanctuary.
Coming soon 2020!